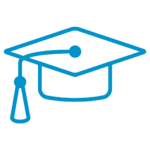 Director of The Arthur Jeffery Centre for the Study of Islam
Richard lives in Sydney with his wife Judy and their four adult boys.
He lived and worked for many years among Muslim communities where he developed his passion for helping Christians and Muslims speak constructively about faith and who Jesus is.
His research specialty is philosophy of religion – with a sideline interest in the ethics of sport. This is because he also loves football, cycling and loves and hates golf.
DEGREES & AFFILIATIONS
PhD, University of Melbourne
BTh (Hons), Moore Theological College
BSurv (Hons), University of New South Wales
Member, Evangelical Philosophical Society
Academic Director, RZIM Understanding and Answering Islam Program
Fellow, The Centre for Public Christianity
Lecturer in Islam & Arthur Jeffery Centre Administrator
Denis is originally from Russia. He worked as a lecturer and alternate director at Eurasian Missionary College in Kazan. Denis was also involved in church-planting before coming to Australia.
He finished his MA and PhD at Melbourne School of Theology and then did his PostDoc on internal history of the Qur'an.
DEGREES
PhD, Melbourne School of Theology
MA (Ministry), Melbourne School of Theology
Specialist's Degree in Education, Dagestan State Pedagogical University
BMiss, Krasnodar Institute of Biblical Leadership
Senior Research Fellow
Born in Papua to missionary parents, Mark grew up in Canberra, and completed a BA Hons degree in Linguistics and Germanic languages at the ANU. A fieldwork PhD in linguistics followed, with the thesis 'A Grammar of Acehnese'. After postdoctoral fellowships at Leiden University, MIT, UCLA and Stanford, Mark spent ten years on the Linguistics faculty at the University of Melbourne. Responding to a call to pastoral ministry, he studied theology at Ridley and was ordained in 1999, serving in three Melbourne Anglican parishes over the next two decades. In 2016 he completed a ThD at MST on the genesis of the Qur'an. At MST Mark teaches in Islamic studies and pastoral theology. The author of many article and books, which have been translated into numerous languages, Mark's research interests include missions to Muslims, discipleship, Islamic origins, human rights, religious freedom, and deliverance ministry. Mark was elected to the Australian Academy of Humanities in 1992.
DEGREES & AFFILIATIONS
ThD, Melbourne School of Theology
BA (Hons) PhD, Australian National University
DipTh BTh (Hons), Ridley College
Director, Institute for Spiritual Awareness
Ginsburg-Milstein Writing Fellow at the Middle East Forum
Melbourne Anglican Diocese
Adjunct Lecturer
Bernie's area of expertise is in the comparative study of Islam and Christianity. He lectures on the life of Muhammad, the Qur'an, the Hadith, Apologetics, and Christian Ministry in Islamic contexts.
Bernie grew up in Sydney. He has lived and taught in Australia and the UK and various countries in Asia and the Middle East. In his spare time Bernie enjoys reading, bike riding and bushwalking.
DEGREES
Doctor of Theology (Early Islamic texts), Melbourne School of Theology
Master of Arts in Theology (Hons), Ridley College, University of Melbourne
Bachelor of Theology (Hons), Bible College of Victoria
Certificate in TEFL, Trinity College, Retford, UK
Diploma of Education, Sydney Teachers College
Bachelor of Science, University of Sydney